---

Yesterday I had a bit of time to kill before a meeting and I decided to stop by the Henning House right next to the historic Brimstone Museum) in Sulphur, a fine art gallery directed by my good friend Thom Trahan, assisted by the Creative Director Eric Manual.
Now, I live in Sulphur, and you would think that being interested in art and creativity, I would stop in more often. Sadly, like most of us, I'm always going full-speed during the day, seldom making that conscious effort to stop and enjoy the things around me. Yesterday was one of those days where I decided to not skip over the opportunity to drop in and visit my friends at the Brimstone, and I'm really glad I did.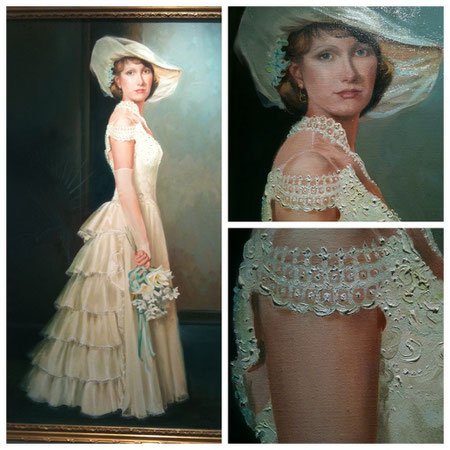 The current gallery features at least three different artists, each with their own unique style. I managed to snap some pictures of a few of my favorite pieces. I was really amazed by the detail of the painting pictured above, and the way the artist used the paint to created the texture on the dress was really something special to see.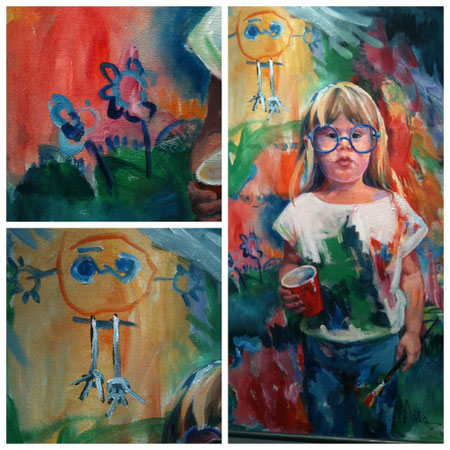 The piece pictured above was really very interesting. As I walked by I thought it was a simple portrait of a child, but then I noticed that it was actually meant to be a self-portrait by the child in the painting. The details were fascinating, and well executed. You can see the child has her paint and brush, and she's covered in her creative mess. As I looked closer I noticed other small details, such as the child's flowers and a doodle of some type of creature. What a fun piece.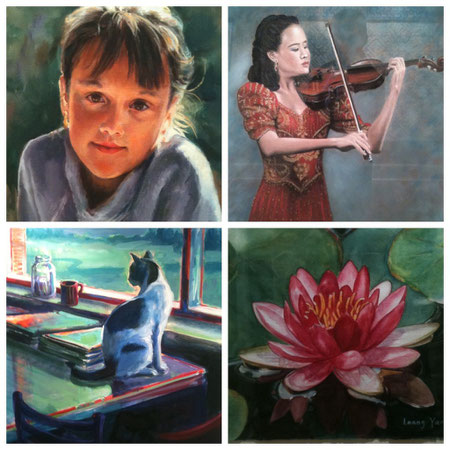 While these were some of my favorites, there were other fine pieces that you really have to see with your own eyes to truly appreciate the artists' craft.
I'm really glad that I stopped in yesterday, and it made me realize that I need to do it more often. Tom and Eric are really trying hard to do something special with the Brimstone Museum and Henning House. I think they both truly understand what it means to run a cultural center, and we're lucky to have them. They're both very passionate about providing quality art galleries that push the boundaries of what you might expect to find a city the size of Sulphur.
If you're ever in the Sulphur, Louisiana area, and you have the time, I'd encourage you to avoid skipping the Brimstone Museum or the Henning House. You never know what Thom and Eric will have waiting for you.
---